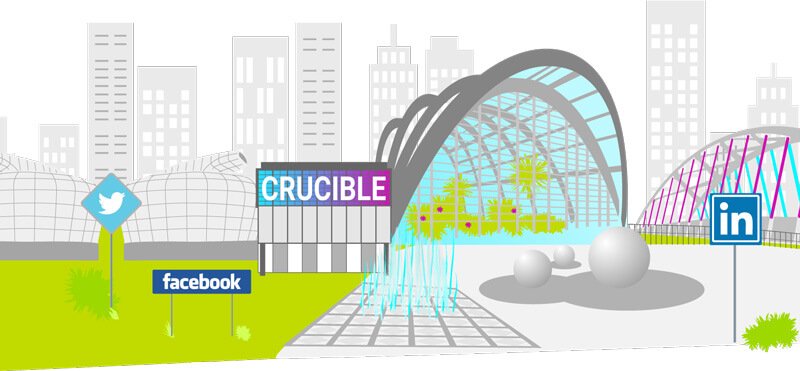 Website Designers
The Net Effect team are experienced website designers that have been building commercially successful websites for businesses and charities since 1995.
We have also enjoyed working with the NHS, creating informative websites on their behalf since 1998.
The team design websites that work by listening carefully to our clients, learning about their business requirements and, most importantly, the needs of their customers.
Based barely ten minutes from either junction 30 or 31of the M1 motorway, close to both Sheffield and Chesterfield, we are ideally placed to serve businesses in the North Midlands and beyond.

Reliable Website Designers
It is important to choose a website design agency you can rely on to make your new website work hard; a website that serves your customers effectively and your business profitably.
You need website designers that have the proven ability to swiftly understand your industry and identify your customers needs.
Website designers which expertly convert that information into a technically capable, cost-effective, successful website; built to satisfy both your present customers and those of the future.
Delivering Sales and Driving Growth
Search engine friendly website design
The Net Effect was born in 1995, in the early days of the World Wide Web and eCommerce.
Google didn't exist then but we were more than ready because we have always designed web sites to be found on search engines, right from day one!


Responsive website design
Your responsive website will be built with care and expertise to deliver sales and drive growth.
The clean web design will deliver your message strongly, adapting to both mobile phones and large modern 4K smart TVs; and everything in between.

Unique content
Your website content will be unique; just like your business. There is no other business exactly like yours and your customers' love that.
We will encapsulate your experience, enterprise and enthusiasm into your website; putting a ring of confidence around your online presence.


Content management
Perfect for staff and colleagues to update news items, add new products or amend details on your business website.
Training can be provided at our office or your premises.