Complete eCommerce platforms
Working with one of the world's most popular shopping carts – content manage systems, we will seamlessly integrate commerce with content with the focus on search engine optimisation with options to intelligently place keywords and phrases in the correct HTML attributes.
The eCommerce platform is open-source and can be completely customised to fit in with your brand; you can sell anything from shipping products to digital downloads; processing appointments and subscriptions are equally catered for. You can sell anything!
How much is a shopping cart?
A shopping cart package can start from as little as £200; we can set it up very quickly leaving you to input your products. Or we can get you started, provide training, so you can continue to add products.
We can also create the whole 'turn key' shopping cart which allows you to concentrate on what you do best.
Either way, with order management and multi-payment gateways built in, you can start accepting orders as soon as you are ready.
Don't miss out on selling online, start receiving orders 24hrs a day, 365 days of the year!
Optional cart settings include:
Thousands of individual products
Product variances (size, colour, weight)
Different UK shipping rates
World-wide shipping rates
Quantity discount
Total order value discount
Email confirmation of orders
Free shipping over fixed value
Multiple country VAT
Multiple languages
Works with PayPal, Stripe, Nochex, Skrill, PayFast, Amazon Payments, /FirstData and more
Hook up to merchant account via supported payment gateway
Different payment gateways
With PayPal (for accepting credit card and PayPal account payments), BACS, and cash on delivery for accepting payments.
For specific payment gateway there are numerous extensions that can be utilised.
Please contact us about your shopping cart needs.
Stock control extensions
Manage stock levels and assign store managers to handle the day to day management of inventory.
Product sorting and filtering: Let customers sort products by popularity, newness, rating, price or attribute to find the right fit.
Take control of shipping
With different delivery and shipping options you can take control of the deliver of your products. From free shipping or flat-rate shipping or any rate shipping. If you would like to only ship your products to a specific country, you can easily configure these settings in your dashboard too.
Help us to help you
We aim to deliver sales and drive growth with organic search success.
To achieve this we ask you to confidentially share*;
Information about your products and services
Your customers needs
Knowledge of your competitors
Your future business plans
This information will assist us to build your website around the needs of your customers.
*We will happily sign a non-disclosure agreement to protect you.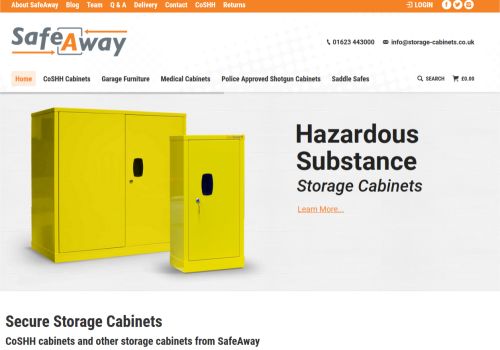 SafeAway manufacture storage cabinets for different industries from shotgun security, controlled drugs storage, equestrian pursuits, garage storage and CoSHH cabinets for industry. They came to us to build an eCommerce website to sell storage cabinets online.
We created their branding and added the initial lines of products for them. With a little training from ourselves they have subsequently added other storage cabinets lines to the website themselves.
See more on our portfolio page about SafeAway.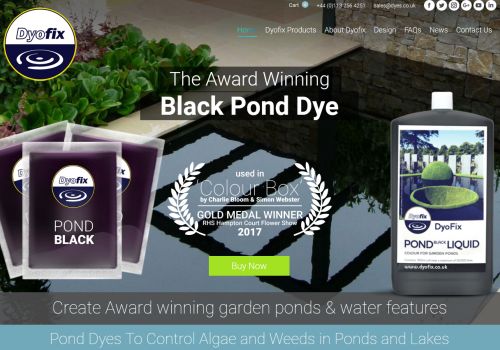 Town End (Leeds) plc manufacture and distribute pond dyes for garden ponds and water features. Lake dyes are specifically for lakes and fisheries to keep them clear of submerged weeds and algae. The colour also protects fish from marauders such as cats and herons.
Dyofix products are shipped with zero carriage charges and discounts are given against orders over a particular amount for the commercial sector. The site is performing very well in search engines being at #1 for their relevant search terms.
See more on our portfolio page about Dyofix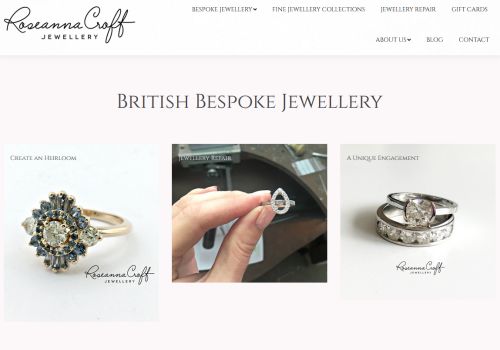 Roseanna Croft is an extremely talented and dedicated goldsmith based in Bakewell, Derbyshire. Roseanna creates unique, handcrafted luxury jewellery as well as developing ranges of complementary jewellery ranges carefully crafted from silver and gold.
While we designed and crafted the original website we were able to pass it over to Roseanna, who has since maintained the site and Ecommerce facility – a very talented lady is Roseanna Croft.
See more on our portfolio page about Roseanna Croft