Search Engine Optimisation
The Net Effect is a web design agency that places the strongest emphasis on search engine optimisation so you don't have to pay to be found!
We can demonstrate excellent organic search results achieved on behalf of our clients, and we can achieve the same for you.
Over 20 years experience
Friendly and professional service
History of achieving excellent results
People trust organic search results
Search Engine Market share
Why is search engine optimisation so important?
Search engine optimisation is very important as research has identified that a prominent search engine results position (SERPs) delivers better quality traffic. This is because many users were found to subconsciously ignore pay per click (PPC) adverts when searching on Google or browsing web pages where adverts are prevalent. However, there is a place for creating PPC ads, especially if there are significant obstacles such as a hugely competitive marketplace or a need to educate and/or kick start a brand new product.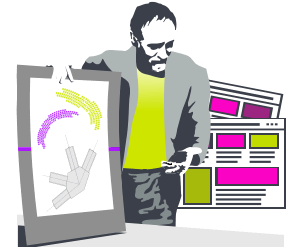 Share your knowledge
Better search engine results begins with you because you are the experts of your business and we need you to teach us about the needs of your customers and the products and services you offer.
The knowledge you give us allows us to optimise each web page to match the search words used to by your target audience when seeking what you offer.
It's the SEO you see!
Well-crafted, search engine optimised, web pages position well on a search engine search results page (SERPs). We do this because 'It is the SEO you see'.
There are other important factors that contribute to SEO, such as authentic inward bound links (IBLs) and intelligently utilising social media websites. However a technically correctly constructed page always has a major head start.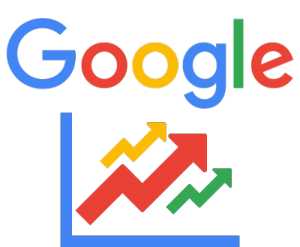 What Google wants
Google monitors your visitor numbers, the time they remain on your site and which pages they use.
A low 'bounce rate' is our aim which will encourage Google to index and position your pages as ones that contain authority information; a high position in Google's SERPs is the expected result.
Compelling content
Together we will create compelling, accurate and informative content. Your high quality web pages will create confidence in both present and future customers about your company, products and services.
A good rule of thumb is to keep your website current, with product or service updates, special offers and hints & tips because the more up to date your content, the more likely customers will revisit your site.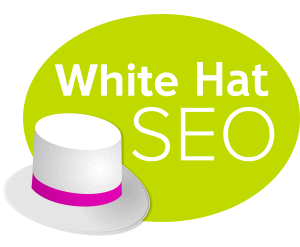 White hat techniques
We use responsible 'white hat' techniques; the methods that Google and other search engines recommend. 'Black hat' techniques can achieve short term results but these dubious techniques certainly risk triggering SERPs penalties, or worse; exclusion of your site altogether from search engines' indexes.
We don't promise miracles but we do promise authoritative guidance and intelligent SEO techniques that have achieved outstanding organic search results for our clients.
Want to know more about SEO?
Would you like to know more about organic search results and pay per click and what is meant by SERPs?
We frequently receive questions so it made sense to create an SEO FAQs page.
Help us to help you
We aim to deliver sales and drive growth with organic search success.
To achieve this we ask you to confidentially share*;
Information about your products and services
Your customers needs
Knowledge of your competitors
Your future business plans
This information will assist us to build your website around the needs of your customers.
*We will happily sign a non-disclosure agreement to protect you.
Have you previously invested in a website for your business but are disappointed with the low conversion rate of sales, leads and enquiries?
Has your current website designer suggested a quick-fix remedy of 'pay per click adverts' to drive traffic to your site, adding to the expense – rather than the investment you were originally promised?
You are not on your own. About 50% of enquiries we receive are from business owners irritated by their current website's poor performance but are concerned about jumping out of the frying pan into the fire.
We know the most important people to consider when designing a website is your customer. Their needs, requirements and wants are the driving force of the website design process.